The famous Justin Beiber has already walked the distance that usual people travel in their lifetime. He has enjoyed the fame and then faced the black side of that fame as well. The teen pop singer who came to limelight with his very first album just couldn't manage to handle the transition from to adulthood well. He still has a huge fan following of young girls but he doesn't enjoy it anymore. Smoking, drugs, rash driving are just some of the stunts that he tried but couldn't pull off. Remember, if you're famous and go as terribly wrong as Justin, you're the hot cake for media coverage and they'll break you up in pieces with their breaking news. Initially, I had sympathy with Justin for screwing his image. But who cares! I hate Justin and I've just joined the league of millions of fans who love to make fun of him.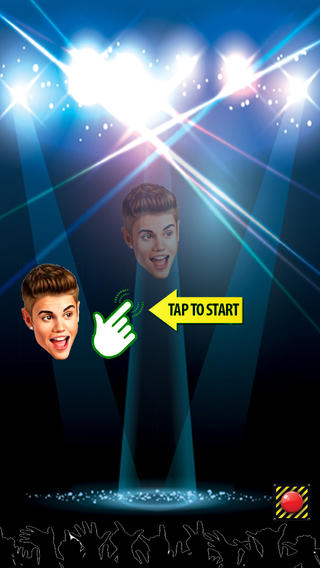 By joining the league, I mean that I have downloaded the app called Flying Beiber that's compatible with both Android and iOS devices. It requires iOS 4.3 minimum and is universally compatible with all the iOS devices. On the Android counterpart, it requires Android 2.3 or any later version of the OS.
This app is complete fun. All you have to do is move the head of Justin up and down and through a series of microphones. If you hit any of these microphones, the head of Justin will burst out. The controls are quite simple. You have to just keep tapping at the bottom of the screen and the head will move up. If you stop doing so, the head will automatically come down. If you ask me, it's not very difficult. I mean it gets a little difficult as you move ahead the road, but it won't surprise most of you. But let me tell you, it's not the gameplay that makes this game super cool!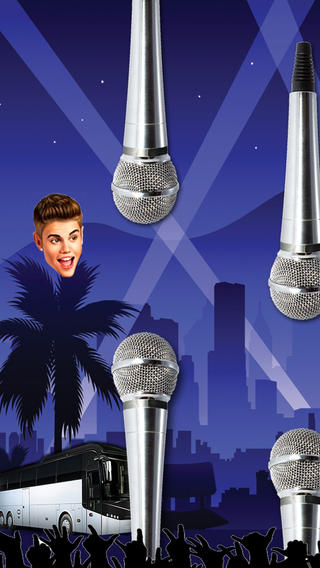 Yes, it's not the gameplay but the way you play the game. According to the developers, you can play both as a fan or a hater of the teen star. So if you don't like Justin, just go on and hit his head bang on to the microphone. His head will explode and believe me, haters will enjoy this app much more than any fan will do. It's because Justin has been given a funny look as well as the background has been made so. Though there are many background themes, I love the one in which spectators are standing at the bottom of the screen; cheering for Justin and throwing eggs at him at the same time.
But don't be annoyed if you're a fan, there is a special power of invincibility which makes you invincible for the next 10 seconds and Justin won't die. You can buy this app via in-app purchases if you want your role model to remain alive for as long as possible.
The app is available for free. So go get it now!
Pros: addictive gameplay; for both haters and lovers of Justin Beiber; a complete time killer; free.
Cons: none.
Worth Having Fun App –  Download the App Now