This is an outstanding application for people who want to get serious with personal body fitness and like taking things to the next level. Strong is one of the best applications that will help an individual tracking his or her workouts. This app is compatible with iPod touch, iPhone, and iPad. It offers the most excellent method to track both bodybuilding and weightlifting practices.
The tool is easy to understand and use. Download and install this app and start tracking weightlifting workouts. Note that this application is ranked top 5 in more than 20 countries and has been downloaded more than 100, 000 times.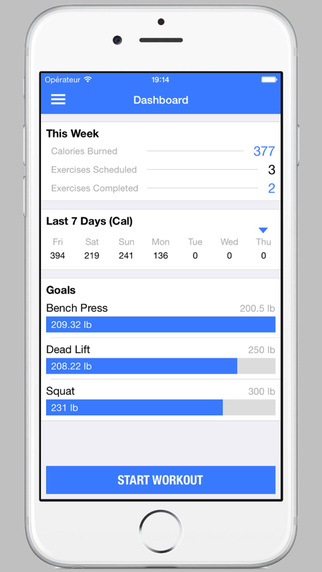 The strong- Training Log software and Workout Tracker can be used by both experienced and those who are new in bodybuilding and weightlifting or even strength building routines. It is worth mentioning that Strong can be optimized for a continuous barbell practice, including Strong-lifts 5×5 and Starting Strength. However, it is also flexible to other exercises.
This app is perfect for tracking strength training and cardio activities without necessarily hiring the services of a trainer. Strong has a warm up calculator, a plate calculator, weight tracker, and a place to make important notes regarding workouts. Bodybuilders can record and flip through their statistics any time. There are no videos or pictures to add or download, but information can be exported with ease.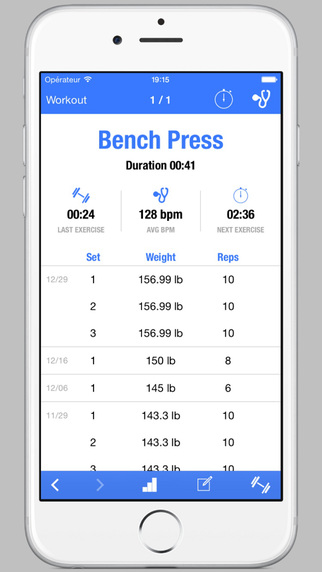 How it works 
The application can track and record workouts. What a player needs to do is to add in routines and exercises and save them for easy access when needed. This tool is not complicated like the other types of weightlifting apps. It is designed in a simple way and utilizes a simplified approach to track all cardio activities and fitness. The application is free, but there are other additional in-app purchases on hand.
Key Features 
The application's features include the use of simplest and easiest interface that make it unique application on the App store, offer players an opportunity to add and save their favorite routines for easy access and watch their previous practice. It has in built count timer and body-weight tracker that help to record rest breaks and body-weight respectively.
Other important features comprise of the ability to export workout details by email, advanced statistics that highlight individual records and progress, provide the user with crucial online links and more.
Pros and Cons
Pros 
Strong provides the modern user with the simplest interface with no clutter. The app can also be used by both experienced bodybuilders and beginners who have interest in weightlifting and bodybuilding.
Strong can help both bodybuilders and weightlifters to track cardio activities and strength workouts and offers every player a chance to check out his or her progress and statistics over time.
Cons 
The application requires the user to unlock more functions by purchasing in-apps. This requirement makes the use of this application more difficult.
Conclusion 
Strong wide compatibility and simple interface make it the most preferred tool for weightlifting and body building routines. It is modern, simple and easy tool that can be used by everyone.
 Worth Having App – Download the App