Firefly Escape is a typically cute App Store game. The main character is an overweight firefly, called Basil, who is continually sinking to the bottom of an aquarium because a little girl has trapped him there. It's your job to ensure he gets out of the aquarium before he runs out of breath, continually avoiding obstacles that are trying to hinder your progress. The game might be cute, but does the gameplay stand up on its own?
The mechanics of the game are relatively simple. One touch of Basil and an air bubble inflates around him lifting him up, and another touch and the bubble deflates sending him to the bottom of the aquarium. The game relies upon tilt-based controls to move from left to right, as well as a number of addition accessories that move you more dramatically in either direction. The horizontal and vertical aspects of the game give it somewhat unique gameplay, but playing anything more than casually will leave you quickly getting bored.
The first priority for the game is getting Basil out alive, and an every decreasing breath meter will keep you in check on that front. The secondary objective is to collect all the stars that will give you 100% completion on that particular level. If you are someone who likes replay ability, then this game has something to offer, as some of the levels offer real difficulty in collecting all the starts before Basil runs out of breath.
The game is set across three different aquariums that act as chapters, each one becoming ever more difficult. Within these chapters are a combined total of 48 levels to keep you occupied. The change of scenery and introduction of new mechanics keeps the game feeling different.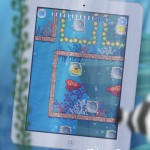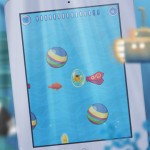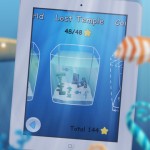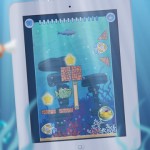 On the Retina Display of an iPhone or iPad the game looks beautiful, and runs perfectly. The menu system is faultless and the animation quality of every small detail is well executed – even the bubble bursting looks outstanding.
If you have the free version of the app, you get a limited number of levels, but the advertising of the full game (which can be bought through a micro-transaction), is subtle and won't impair your enjoyment of the free version.
Firefly Escape is a fun, casual game that most people will enjoy for short bursts of time. There isn't a whole lot of depth to the game, but for a casual game that has a free demo, that isn't a huge complaint.