Are you the one who love dogs and want to spend time playing with them? The beautiful and cute creature is worth all your love and time and you can enjoy its presence even on the go with the lovely app on iTunes store. Pocket K-9 is a new app on the itunes store which brings some cute dogs on your palm. You have to see it to believe how original they look and how they understand your motion on the screen. The dogs will move according to what you draw on screen. In one case it will be sad and in one case it will spin. You have to check out what are the movements of fingers that it reacts to and it is going to be absolute fun.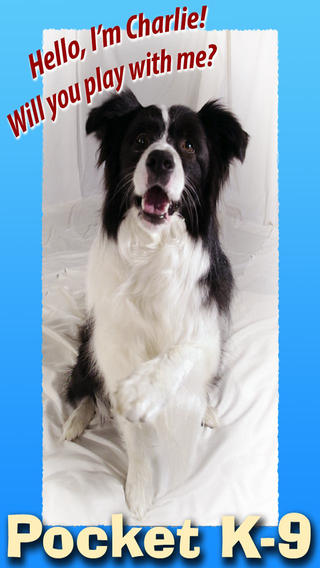 Pocket K-9 is a smart app developed by DVstudios and it is priced $1.99. The dog can well become your cute pet which will move according to your action. Your gestures will be smartly responded by your cute Charlie and you can take him to anywhere you want. He is always ready to play; all you need to do is to move your finger to the right direction. You can feed him with food and water, you can throw a ball at him and do all such things that you can do with a real, living dog.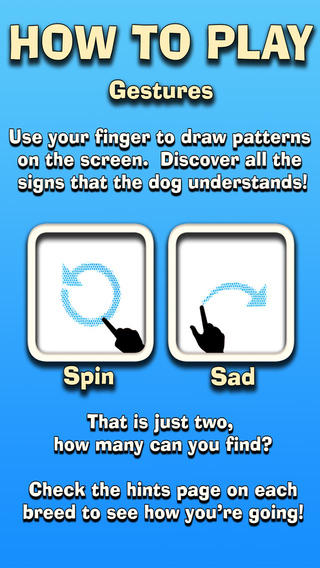 Features:
The app pocket k-9 features a cute dog Charlie who can well be your friend from now on.
You have to apply your hand gesture in order to feed the dog, make him spin, make him sad and insist him to do different activities. The gestures are up to you to discover.
The Wikipedia encyclopedia is there to help you know all about the cute creature.
The dog can roll; it can spin, bark and do much more with just your finger tricks.
You have to give him food and water or else it may leave you.
The graphics of the app is so real you will feel like playing with a real life dog.
You can always give him treats.
You can throw a ball and look what it does with the same.
The action will be live with no delay in timing.
The sound of the app is quite good and it gives a realistic feel to the app.
Each breed of dog comes with a hint page which will give you a clue of the gesture.
Kai the fluffy dog is coming your way soon.
The app is compatible to iOS 7.0 or later and it is priced $1.99.
The app is available in different languages and the version 1.20 of the app takes around 49.7 MB space.
Summary: Pocket K-9 is a dog app featuring a cute dog which can be your friend and a good pet. It is operated through your finger gesture and you will have to try different tricks in order to play with the dog.
Good: The graphics and sound of the app is quite good.
Bad: The dog is so cute, you cannot find anything wrong.
Here You go –  Must watch Video Tutorial
Worth Having Application – Download the App