Every contractor involved in handymen and building projects should update themselves with technology that makes their process easier and took them to next level of their profession. Contractor+ is designed by Justin smith through Contractor+ Inc. Initially, this app was designed as an estimation maker and then transformed into a digital contractor for more than 50 categories of work to increase the productivity of contractors.
The main part of a project is estimating and invoicing, Contractor+ is designed with the mind of a contractor. It helps you to estimate and invoice the project with online pricing of materials with the help of partners like Home Depot, Menards, Lowe's, and Ace. Not only these shops you can also find other stores and ping every line item or task with its price to deliver a good estimation to clients. Your invoices can be edited or developed at your wish any time, with the help of this app clients can pay directly from their wallet to you through online payment methods like PayPal, YourPay, WePay, and also as Crytpo currency.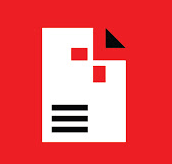 This app was not only designed for contractors, But also Handymen companies, Property management, and also real estate investors. Contractor + is partnered with Lightstream from SunTrust Bank to finance home remodeling projects.
As a contractor you can manage your worker's production and inspect their tasks anytime, Your team members were able to send photos of their current tasks throughout the project by adding them to a project and providing limited access to them. Also, you can communicate with clients through the app to show every step in your plan with photos to give transparency in your work. This will help you to win more projects from them.
One of the important features of this app had a GPS tracking system to follow your employee's schedules with their driving speed and routes. Tool library present in this app to view the availability status of any tool from your storage and track them with Bluetooth tags. This option helps you to manage various projects under your supervision.
Several projects can be held at the same time and follow them easily through this app and also Contractor+ generates short reports about the status of tasks with photos. This information is synced under a single interface called "QuickBook" which contains all estimates and invoices separately aligned with projects to help the contractor and client to review.
Contractor+ available for both iOS and Android users from appropriate stores and it is compatible with all devices. Users are supported by designers through the mail, So install this app to boost your performance in contracting or field service projects.
Worth Having App – Download the app