Fliggles, a fresh game ideal for gamers of 6 to 60 is here now. This fun game is designed to offer a complete entertainment that includes challenges as well as great enjoyments. Fliggles features a bubbly and active balloon as its hero, who is always ready for adventure and to take challenges head on to bring back happiness to the fliggleville; and you can help this cute balloon in his task to find out and rescue the musical notes that are trapped in each of the levels of the game. You need to solve puzzles within a given time and navigate your balloon hero through water, caves, mine and other unique surroundings to complete each level. Staying cautious about the spikes and the dangerous creatures on the way is also crucial, because they can kill your balloon hero and deflate his dreams. The game includes some interesting features along with a unique gameplay. Some of the features of the app are discussed below: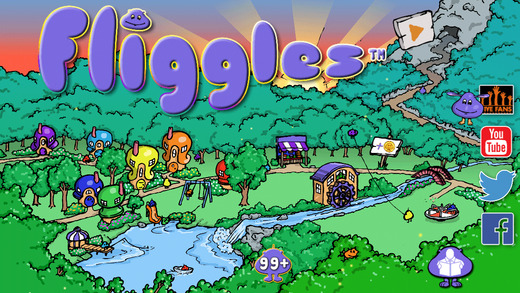 Features:
The game has an interesting storyline, a great graphical presentation and all the elements for a complete enjoyment. So, if you are looking for a game that can be really relaxing,Fliggle is what you need on your smart phone.
The game includes total four chapters, namely, cave, water, machine and mine, and a total of eighty exciting levels. So, keep on playing and you will be faced with ever new challenges that will never let you get bored.
The puzzle solving game keeps on getting tougher with increasing levels. It tests your capability as well as nerves and keeps you fully engrossed every moment.
Badges can be earned while playing the game by collecting three glimmers, eating all the foods present in a level and also by completing the level without getting killed.
In order to complete each level the player needs to collect all the seven musical notes; and as one goes on completing the levels he/she will bring happiness closer to get back to the Fliggleville.
The total game runs against time, and you can score even more points by beating your previous best time to complete the levels.
Four shoes are available in each of the chapters, and collecting all the four will make fun mini games available. These mini games can be used for earning more Fliggles for more fun.
The first version of the game has just been launched and it is presently available in English and Spanish.
The app needs iOS 7.0 or later to run smoothly. It is compatible with iPhone, iPod touch, iPad and is optimized for iPhone 5. This app is not recommended for playing on iPhone 4.
The game takes only 161 MB space on the memory chip.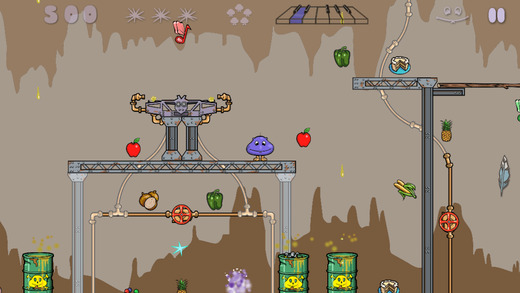 Summary: Fliggles is a highly entertaining latest gaming app with an interesting story and gameplay. High quality graphics along with musical notes make the game highly enjoyable. Multiple chapters and numerous levels make the game indeed entertaining.
Good: In app purchases that can make the game even more interesting are available.
Bad: No bad reports about this gaming app have been received till now.
Worth Having App –  Download the App