If you are an android user then you must know that a game can easily become boring if you are playing it with the mobile. The market for multiplayer games are increasing every single day but there are only a few options for gamers to choose if they are interested in multiplayer games. Fortunately, there is one game that recently came into Google Play. This free game will give you the taste of true multi-playing ability. The name of this game is Eat Me!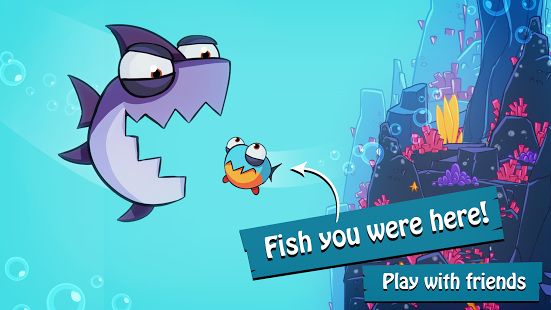 This is a fun game enjoyable for people from all ages. You don't really need to be a techie person to play and have fun. The idea of this game is simple. Initially, you will have the option to choose from five cute and deadly fishes. After you are done choosing, it is all about the survival. You will have to survive in the big sea by eating other small fishes. Obviously, you will also start as a small fish so it will not be an easy journey. Big fishes are always there to find you and if you cannot escape in real time, you will get eaten by them and you will again have to start from scratch.
The brilliant part about the whole game is that all the fishes that you will see in the sea are real human beings. They are not mobile or computer who are trying to escape or to eat you. All of them are real human being playing this game from all over the world. There is a special satisfaction when you get to eat another human fish and that is what you will receive once you start playing the game.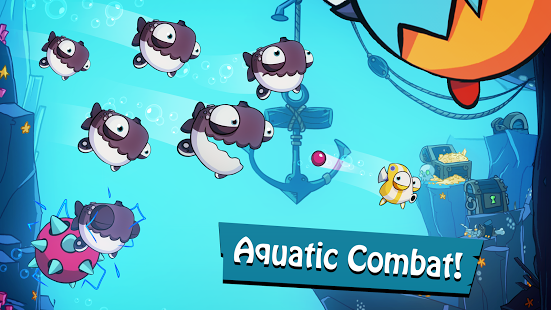 Each ocean will have around 100 players in it so there is enough opportunity for you to grow bigger. As there are 99 other opponents in the sea, you will have to be really careful if you want to live longer. The sea looks amazing in the game. The waves along with the undersea vision will excite you.
You can either play this game with multiple touch control or you can simply go for a virtual joystick. Most people prefer multiple taps as that is easier. Leader board is updated regularly and you will be placed to the leader board if you earn enough points to make it. The game challenges you at every point and it is fun to win those challenges.
You can easily challenge all your social friends such as Facebook friends to join you in the sea. They can come up with their own fishes and you all together can enjoy in a large sea. It is a fun game at the end of the day and you will soon get addicted to the game if you play regularly.
There is a special satisfaction once you get to eat another real human fish. You will get exactly that satisfaction once you start playing the game. The modes and operations are simple enough to handle. You will just have to install this game like any other application to start playing. The game supports android version 2.3 and up.
Worth Having App – Download the App