Each individual has different perspective of looking at the world and there are likeminded people in the world around who are not that easy to find. However, when you find people who think like you, they become your soul mates and this can create bonds which can last for a lifetime. Social media apps will keep you connected to your friends and family and also make you find new friends but they are not going to find soul mates for you which DilemmaMatch does. This is a social networking app available on iTunes for free but it is quite different from its competitors. You connect with people through your Facebook login and explore the world of likeminded people.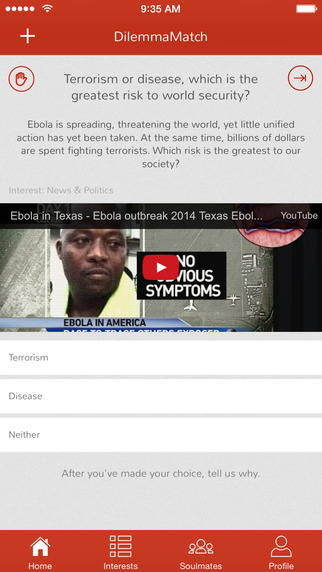 DilemmaMatch, presented by Bright Side of Life – Computer Consultancy, is an innovative app where you can answer some dilemmas. When you have answered at least 20 dilemmas, the app will find people who have given the same answer to the questions and in that way you will find people who think alike. They can be from any part of the world but these soul mates are going to be special to you. In case you have the premium version installed on your device, you can actually create new dilemmas with pictures and videos and answer them. Your dilemma will be presented to other people, and if their answers match yours you will get new friends.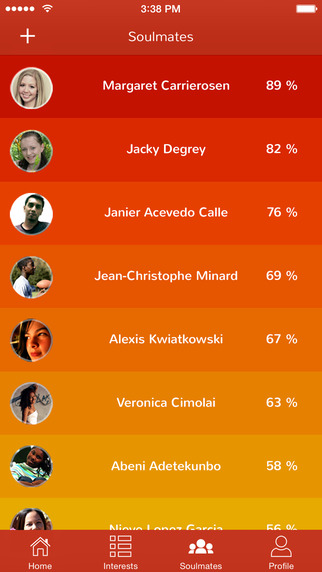 Features:
DilemmaMatch is a social media app which helps you connect with people who think alike and answer the dilemmas in the same way as you do.
The app being a social media app connects with people around the world.
All you need is your Facebook long in to sign up with the app and start using it.
Once you log in, you can choose your topic of interest and answer around 20 dilemmas before the app finds likeminded people for you. These people will be your soul mates and you can then connect to them using Facebook.
Apart from the free version there is a premium version of the app which you need to buy but currently it is given for free for a limited time.
In the premium version, you can create your own dilemmas with the help of pictures and videos and answer them. Then you can check who have given the same answer and find friends.
The app will let you the percentage of matching personality.
It is possible to share your answers.
The app requires the user to be at least 17 years of age.
The version 1.0.2 is available for free and it takes around 43.6 MB space on your device.
The app requires iOS 7.0 or later.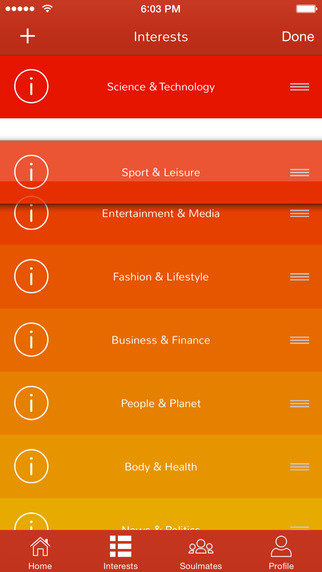 Summary: DilemmaMatch is a social app which connects with Facebook and help you find likeminded people around the world just by answering some dilemmas. The more you answer, the more will be the chance to find real soul mates.
Good: The app lets you choose your topic of interest so that the sorting can be done in the beginning.
Bad: It's a social media app and there is nothing bad about it.
Worth Having Application –  Download the App