Do you write your thoughts in a diary on a daily basis? Most of the people are fond of writing their thoughts in their daily diary at the end of the day before going to bed. Well, it's a good habit to save your memories and write down your emotions in a paper diary. But have you ever used a digital diary or a daily journal to write down the experience of your whole day. You might be wondering what I am talking about, like seriously? Yes, when everything is done digitally, then why don't you write a digital daily diary? It may be difficult for the amateurs, but when you make the habit of writing your thoughts on a digital diary you will be just loving it!
Yes, daily journal app and mood tracker is a perfect solution for writing your thoughts and expressing them. It not only reduces your stress and anxiety, but also uplift your gratitude at work and mindfulness. You cannot track the number of words typed and their emotions on a paper diary, but, Daily Journal app offers you a separate tab with stats of thoughts diary path, like the number of words typed, emotions logged, your current entries streak, etc.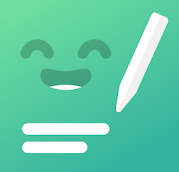 With this app you can track your mood, get insights on your mental state and write your own stories about your whole day. Daily journal and the mood tracker app has been developed by Mindstory in the categories Lifestyle. The app has been compatible with 5.0 or any later versions of the Android Operating System. The app is available for free on the Google app store and offers in-app purchases for some new and extra features.
There are three steps that you need to follow to start with the Daily journal app.
Step 1– You will check-in how was your day, and write about 3-10 gratitude sentences about what you have been feeling through the day. A mood tracker will be used to diversify your daily thoughts journal with quick anxiety relief check-ins.
Step 2– After a short description the app asks you to write your 3 victories of the day no matter how big they are. It's a psychological approach that is used for stress and anxiety relief learning a more fair attitude to yourself, hence gaining mindfulness.
Step 3– you will get new questions about reflection on appearing daily. The questions are enthralling audio stories which are very similar to a guided self-care meditation.
Daily journal is an easy to use and self care guide app with a powerful mood tracker diary as well. It's a great way to cope up with stress, reach anxiety relief through the uplift in mindfulness and gratitude. A personal self-care Diary app is a great approach to collect your thoughts journal, memories, insights. Several sentences a day dedicated to self-reflection, improve sleep quality as well as reduce depression symptoms. The systematic use of Mind story- gratitude daily journal app generates a lot of useful insights about your inner passions and mood dynamics.
So Daily Journal app helps to reduce levels of stress, anxiety and depression. Moreover, mood tracker helps to identify what your mood depends on and how strongly. You will know what habits have a positive influence on your mood and what areas are in demand for improvement. 
So, the more you check-in with this mood tracker, the more meaningful insights you will get.
Give it try now!
Worth Having App – Download the App