Google Maps is one of the most used apps in the world for finding a location via GPS navigation; calculate distance between two destinations, etc. Google is trying to offer more and more realistic picture on ground with their Street view mode, but it is currently available only for a few limited locations and it will take almost years to them to expand the network to the entire world. But instead of waiting for the process to complete, what if you could yourself contribute towards building your own building or town just as it is in real? Wouldn't it be amazing when the world takes a look at the buildings designed and signed by you? If you're feeling the heat of architecture, just step up to the site.
Today we have a construction company waiting to hire some new engineers to develop buildings in your city. This construction company is Cutetown San Francisco which is an iOS app that has been developed by Cutetown Ltd. The app is compatible with iPhone, iPod touch and iPad and requires iOS 5.0 or later version of the OS.
Let me clear one thing that you won't be actually constructing or visiting the site so that you don't need any architectural degree to be a part of this game. All you need to do is install it on your device and start creating your own buildings. Copy the image of the building from the satellite and start with the foundation, then install appropriate number of windows and doors as per the actual design and choose the number of stories. This way a new building is laid on the ground. You must be wondering that all the buildings will look exactly the same except the height. Then believe me that the 3D editor of the app is much more powerful and creative than you can expect.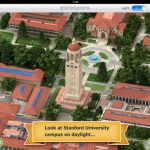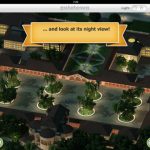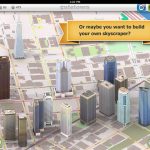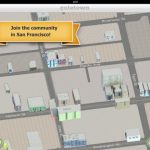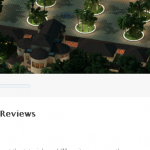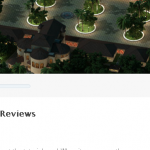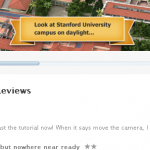 To illustrate what you can do with this app, the developers have included the map of the Stanford University campus. It is almost as luxurious as the actual one and gives you an insight of what creativity your hands hold with this app. I don't know how much time the developers would have taken to build this one but it's not a one man task. Therefore, you can collaborate with others and contribute to one single map making it bigger, better and faster.
The graphics are crystal sharp and well detailed, much in contrast to the blur images we have on a map in close view. Also, you get to leave your signatures on the buildings you create claiming your credit on the world map. Overall, I think it's a kind of social service but it may take a whole lot time for the map to be actually useful. New skyscrapers, parks and churches have been included in the new version, but still it's not enough for the moment. However, the Stanford University campus map is a highlight feature.
The app is available for free in the App Store. Do check it out now.
Pros: sharp graphics; easy to create buildings; 3D map of Stanford University campus; free.
Cons: can't be much useful now.