Cutting timber isn't the best of the jobs you can find on the planet, but when you do it Ninja Style, it's probably the most entertaining one. Actually, I'm talking about a game called Cut Cut Ninja that has recently made it to the App Store. The app is compatible with iPhone, iPod touch and iPad and requires iOS 6.0 or any later version of the OS.
Cut Cut Ninja is full of fun. It is very fast running at the speed of light and you'd almost feel as if you're trapped in a vacuum where there is no resistance to your body's movements. And then you're playing the role of a ninja. So things are going to be tough a bit. Your job is to cut as many timbers as you possibly can by drawing different shapes on them and you cannot afford to miss even one. You miss it and your game is over. So you have to be quick, agile and accurate each time the ninja flies in the air to slash another timber with his sharp hands. Remember, you can only cut timber when you're going up and not when you're going down. So you must time your jump accordingly.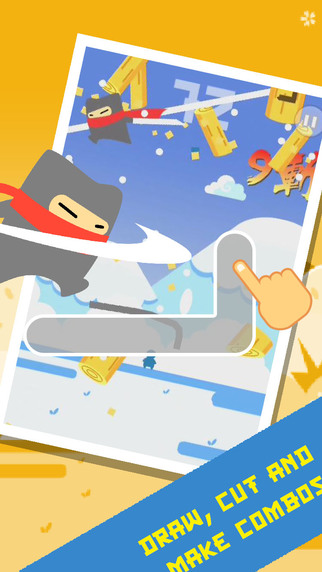 But Cut Cut Ninja is not only about cutting down the timber to pieces continuously; otherwise it'd become boring due to repetition. But the developers have recognized this flaw very well and therefore you're always on a learning path when you're playing Cut Cut Ninja. By cutting and opening rolls, you can learn many powerful spells that'd ultimately make the job very easy for you. So you'd be able to survive for higher lengths of time.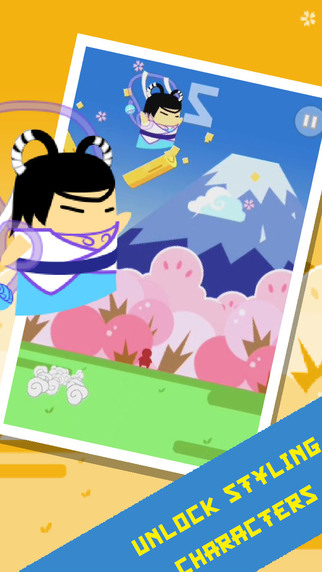 There are many cool and funny characters to unlock at Cut Cut Ninja. Each of such characters is unique on its own and has special abilities. So you must admire their virtue as it is. All these characters will bring a beautiful smile on your face. The graphics and the gameplay together pose a humorous but endearing picture. The ninjas are cute by face-value but when they come into action, you'd soon recognize what you are dealing with. The animations are smooth and you can feel the electric pace of the ninja running through your nerves.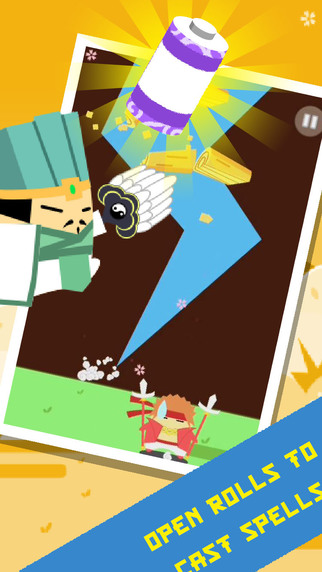 If you think the game has become too easy for you to try your hands at, why don't you switch to VS mode and challenge other players! Then you'd soon find out if your moves are really quick or there are better players whom you can learn from. Whatever be the final result, do always expect some tough competition from the human lot.
So overall, I'd say that Cut Cut Ninja is a beautiful, fast and addictive game that you can play anytime and you won't regret a single second of your lifetime spent here!
The app is available for free in the App Store.
Pros: beautiful graphics; smooth animations; challenge other players in VS mode; beautiful characters; free.
Cons: none.
Worth Having App – Download the App