Have you come across a game that looks very easy at first sight but turns out to be much more challenging than you thought? Have you got addicted to such games and are looking for one to use your free time well? If yes, you must try out the iOS app game Cube Collider. This is one simple game that will drive you crazy. Warning: This one will get you addicted long before you even know it.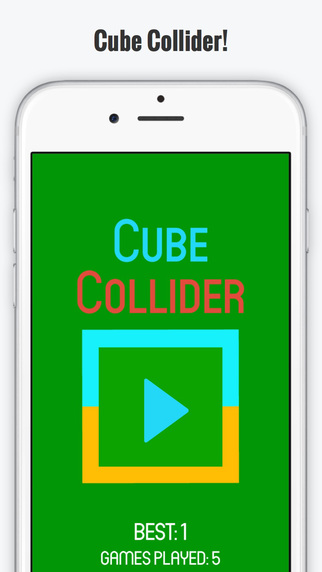 If you have an iOS device and some free time to kill, this game is perfect for you. It requires an iPad, iPod Touch or iPhone with iOS 6.1 or higher. At present, it is available for free in the App Store and has a size of 13.3 MB. It is essentially a color match game with a lot of twists and challenges. The game has been developed for entertainment with an easy to use interface and addictive game play. You won't be able to put down this game at all.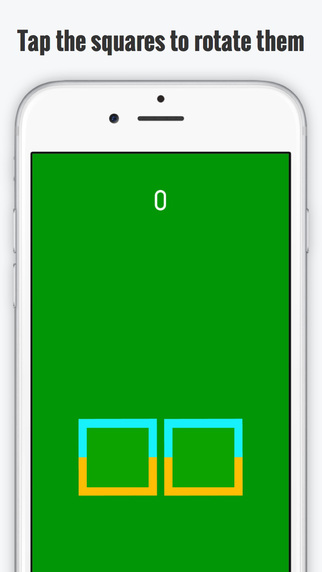 The idea behind the game is to achieve the highest score you can and top the leader board. There are two big cubes on the screen and smaller ones falling from above. You have to match the color of the side of the big cube with the color of the small cube as they fall down. This can be done by tapping on the big cube to rotate it. The twist lies in the speed at which the small cubes are falling and the number of small cubes falling. The small cubes fall so fast that you have to tap on them very fast to keep pace with the game. The more the cubes you match, the higher your score gets.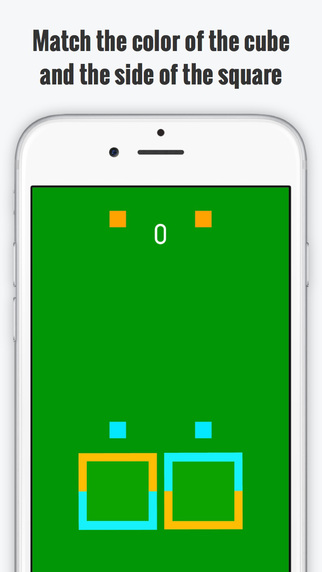 The game controls are so simple that it wouldn't take anybody over a few seconds to grasp them. Tapping on the left or right side of the screen rotates the big cubes. This is the only control you need to remember. The rest depends on your presence of mind, attention levels and speed. It is a true test of your concentration and your multi-tasking ability. A small glitch or disruption in either could cause you to lose the game.
In addition to an excellent game play, this app also comes with neat and minimalistic graphics that define its user friendly interface. The background is a bright green and the fonts, sizes and colors are well picked out such that each stands out on the screen. The sound track playing in the background helps set the mood and increase your concentration too. Once you get a high score, you can easily share it with others from the app, showing off your skills.
This game is deceptively simple. At first glance, it seems very easy and basic. Once you begin playing it, you will begin to realise that it is one of the most challenging games you have played on your iOS device. People of all ages and skill levels can enjoy it and use it to improve their concentration skills. If you haven't downloaded this game yet, it's time to change that.
Good: Easy to play but hard to master
Bad: None
Worth Having App – Download the App