If you have long dreamt since your childhood days about getting a treasure full of crystals and precious stone son your hands, then here's something for you. Set out on the treasure hunt and return with a storm of crystals. The android app Crystal Storm makes this dream come true for you. However, the hunt is not as easy as it sounds. You have to pass through numerous crypts in order to collect crystals.
Developed by Lightstorm 3D, this app is full of adventure and excitement. While the idea of this app is relatively new, it has been executed perfectly without any glitches. There are games where you have colored balls that disappear upon being tapped but this one is different.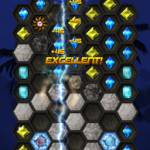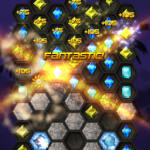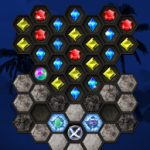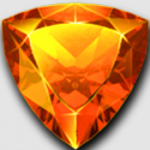 Crystal Storm comes with over 100 levels, each of which is uniquely engaging and addictive. There are a maximum of 3 stars to be earned in every level. As if that is not enticing enough, there are around 130 achievements to be grabbed. There are numerous crypts in the beginning for you to unlock and collect additional crystals. There are various game modes, including race against time where you have to maintain the best timing and the score level where you have to collect gems to achieve a certain number of points.
The developers have indeed put in some thought into the graphics of this game. The color of the crystals is bright and there is a glossy environment all about you. The colors are vibrant in their variety and brightness both, playing on your mind. There is splendid Arabic music in the backdrop which goes well with the sound of the explosives. The HD graphics are indeed superbly done.
This brain storming game has a pinch of action added to it to make it all the more enjoyable. You have to click on jewels of the same colors to make them disappear, creating combos to earn more points. To proceed to the next level, you have to achieve a set target. As the levels proceed, so does the level of difficulty.
Once you play the game, you will be surprised by the fact that it available for free. It surely is worth a couple of dollars. Show off your skills by sharing your high scores in social networking sites. Also, receive unique gifts by doing so. To help you get the most of this game on your mobile device, there are different versions of it available in different sizes that are compatible with different devices. You can select the one that is most suited for your device.
Understanding the gameplay is very easy. The gameplay is fairly simple and does not require much of practice. It is very user friendly and is available for free. If you are looking for an adventurous treasure hunt with good music and graphics, then Crystal Storm is just the app for you.
Download Game