Have you ever visited a construction site? It's one of the most happening places you'd have seen. There is a strange vibe that you feel in the atmosphere. Just a look at the place and you can calculate how fast your country is developing. Everyone's busy and whether it's a field engineer or a contract worker, they all work under the same roof, under the same hot sun and with the same passion. When you see the launch of a new commercial tower or a new casino in the town, you might see the architect of that building and the builders as well. But you forget to credit all the workers who have worked all day and night to complete the particular project on time. That's because everyone thinks that there work is limited to physical activities and mental work is zero. If you think that too, think again!
That's because you're about to take the centre stage and then you can figure it out yourself if the job is really that simple or not. It's the latest Android app, Construction Crew that has made it possible. It has been developed by Tiltgames and is compatible with all the devices running Android 2.3 or any later version of the OS.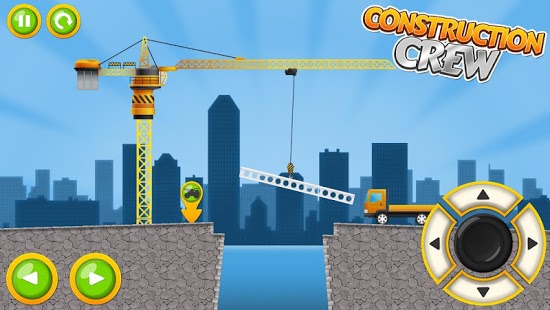 This game really tests your physical strength and mental ability. Though the physical job is done mostly by machines and you don't have to worry about it, the complex puzzles lying in front of you will get you the right inside the mind of an architect. How he looks at a problem and what possible solution he can think for it. So first you have to figure out what the actual problem is that has blocked the working of the whole mechanism, and then you have to operate the machines like a professional. Each puzzle has a crux and the moment you crack it, it's nothing but a straight line motion.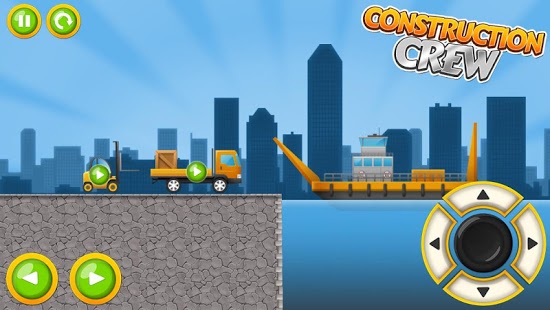 There are 45+ levels and 12 different vehicles that you'll get to handle. Not only that all these levels have a different challenge for you, there are different sets of vehicles used which obviously have different functions. So overall there is a lot of variation when it comes to the gameplay. You can never get bored of it as they always have something new to serve you.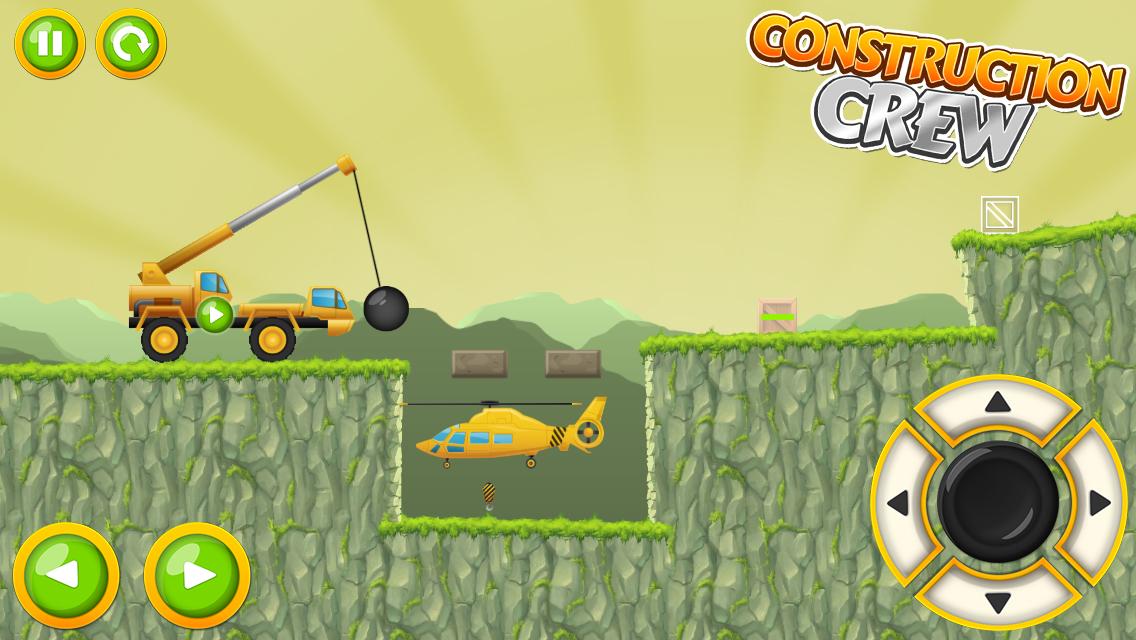 While the interesting gameplay is sufficient enough for me to ask you to download this app. But when you have such brilliantly designed graphics, you cannot finish without them. There is a sense of calmness and sheer beauty when you play the game. The three different worlds are all the same: simply beautiful.
So all I can say about this app is that it's a stunning combination of gameplay and graphics. You can't find a better one and even if you do, you still can't afford to miss this one. So go for it!
The app's available for free in the Play Store.
Pros: lavish graphics; complex puzzles; challenging and interesting gameplay; free.
Cons: none.
Worth Having Application –   Download the Android Version –  iOS Version