CogniFit MoodCraft is an iPhone app that lets people know how you feel today. You can create a facial expression using the expression designer. The expression designer lets you create a face with eyes having different expressions. I feel the designer should include more smiles or sad frowns. The application lets you change the color of the face too. Once you are done creating the facial expression, you can share the expression with the world. You can tweet about it on Twitter or even share it on Facebook.
You can include people who are involved in making you have such a facial expression. For example, my sister made me angry. I can involve her in the making of such an expression. Once you posted your mood, you just sit and wait for people to comment on it. You can even meet or know people having the same moods as you now. There is a similar "like" function in this application which is similar to Facebook.
The usefulness of this application is quite limited. Other than sharing your mood, the application lets people follow you like Twitter. As this application is pretty new, you can seldom browse for new people. This application needs more people to join in order to be successful on the iTunes App Store.
Other enhancements of this application should have includes letting me find people around me who have the same mood as me. The application should let people upload their real faces on the application. This helps me to identify people around me that are feeling moody. If I know the people around me who are moody, I will not talk to them to prevent myself from getting into trouble.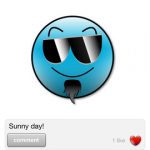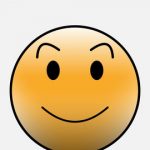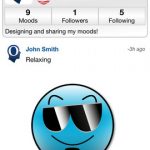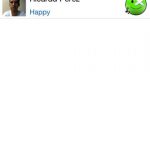 The application can become a topic of discussion among your colleagues at work too. You can know more new people at work or even in your neighborhood. However, as previously mentioned, the people can only be interesting if you can put a face to their profiles. If there are more people using this app, more people will be interested to finding out the moods of different people around them. It can be a daunting task to market this app to your friends as there are already Facebook applications being widely used in social networks. This application is a newcomer that needs to be recognized in the current social networks. It remains to be seen that this application will be a success. However, I feel if this application has more interesting functionality, more people will try it out.