It's not that I've been a big fan of Chess but I've always been a keen observer of it. I really like to see two persons playing a game of Chess and that's why I never miss a chance to see those World Chess Championships. The game may seem boring at first but just look at each of the moves they place correctly. But I always used to imagine about the evolution of this game. There are so many different members with different powers and if you get deep inside the game, it is way vaster. These are the reasons that this game has never been short of lovers and Faberge has been one of them. He was actually an art lover and devoted his expertise to this game by designing a chess set. But he was not alone and there were many others to contribute to the rich heritage of the game. This app is devoted to them.
We are talking about the new Android app, ChessSetArt that has been developed by Prairie Media. The app is compatible with all the devices running Android 2.2 or later version of the OS. Now if the app is devoted to those architects, it doesn't mean that you are going to have their biographies. But in fact, the app focuses on their work i.e. chess sets.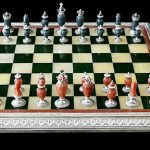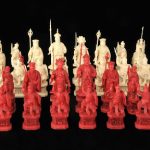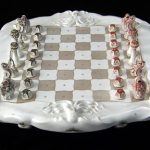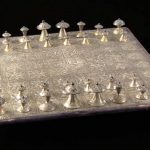 The developers of the app have released 25 new documentaries about 25 of the world's best chess sets. These sets include Man Ray, Insects, Muslim Silver Mushroom, Woven Moroccan, etc. All these sets belong to the ancient times hundreds of years ago and are built of some of the most precious metals. But what makes these documentaries even more special are the guest personalities being a part of it. Susan Polgar, world's first female grandmaster will be sharing her experiences and her views on account of these sets. Then there are the owners themselves, Dr George and Vivian Dean.
One thing that we liked most was the amazing quality of the documentaries. Also, the UI of the app is so well polished that it gives you a feeling as if you have actually bought the original chess set for millions of dollars. Other than the films, the app also showcases some of the facts, different views of these chess sets and some documents related to these sets. One of the facts that I remember was that initially the owner, Dr George got the news of a chess set from 1915. But he was sure that this was from 1905 by Faberge and confirmed it from an expert. Then he bought it.
The app is available for $17.99 in the Play Store. That's a very high price for you but you should first take care of the fact that all these documentaries have been filmed by the developer itself and it takes both effort and money. Also, you are being exposed to such a heritage that would have been left in disguise otherwise. So, we consider to be an opportunity for you to check out these documentaries.