Do you play games of chance like cards, rummy and casino? I guess you do, if you are reading this review. There are thousands of casinos available all over the country. But too much of anything can be a bad thing, and that includes choice. As a casino player, I always struggle to decide on which casino I should go. But last weekend, when I was exploring new apps for my phone I got to know about Casino.com.
It is an app developed by Mansion (Gibraltar) Ltd. It is compatible with any Android phone and requires 4.0.3 or higher version of the OS to play the app. The app can be played in WIFI or 3G/4G.
This app is designed to perfectly display in the screen of an Android phone. Not only the HD graphics but the sound quality is also very good. The themes are just awesome. It looks like being at a real casino. Online casinos have all the features than a traditional one. First of all, you don't have to visit a casino in person. On the part of casino owners, they don't need to buy a property to build a casino and start their career. You just need to maintain a good looking website to attract more users and a bank balance to give rewards to the winners.
Online gaming is a fun and exciting form of entertainment. It offers hundreds of casino games online. The home page is easy to navigate and use. It displays four categories which bring the specific game under that category. There are several different categories of games to play like Slots, Cards and Roulette.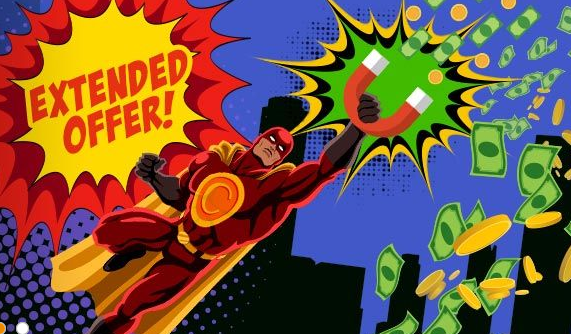 Our favorite one is definitely the Roulette, it comes in many versions and themes. Among the versions of Roulette we found at this app are the 3D Roulette, European Roulette, French Roulette and even one with Marvel superheroes!
The thrill you feel when your number comes up is amazing, it's really one of those good moments you truly enjoy. Also, PC users will not miss it because the online roulette is also available at the desktop version of this casino, and it is exactly the same as the Android application.
In Casino.com's website you can register an account simply by filling the registration form provided at the top panel in the sidebar. Earlier the casinos were an illegal form of gaming. But now the government has licensed the authorities to open online casinos. The user who wants to register to the online website should give a proof address or an identity to get access to the game.
Online casino is a different way of gaming. Let me tell you one thing you can play games at Casino.com either in demo mode or for real money. You canalso challenge different players and view their scores, even if it was not possible to do it at a real casino. The real casinos are expensive but the online casinos will cost you almost negligible money.
So, overall Casino.com is an addictive game to play at your doorstep. It will not let you down. It is committed to provide a safe and enjoyable environment to its valued players. Please note that you must be at least 18 years old to use the app.
Just get your smartphone,there you have your casino. Just open the door and let it in. It's free and you can download it from here.
Pros: Over 120 online games; saves time and money; intuitive UI; amazing sound; free.
Cons: High data usage.
I give this app 4.2 out of 5 stars.