If you love playing casino specially in New Jersey, then you could find no better option to place your bet then Caesars Online Casino NJ. So what is Caesars Online Casino NJ. This is an iOS app that has been designed by Caesars Interactive Entertainment and is compatible with iPhone, iPad and iPod touch. It requires iOS 7.0 or any later version of the OS. This app gives you an opportunity to capture the true essence of the Las Vegas casino experience. It offers you to play casino at your fingertips in New Jersey. This is the only online app to deliver all the excitement of the Vegas strip casinos to new and experienced casino players from their homes.
All you need is a free account, if you don't have an account, you can create directly from the app. For signing up, you will get $10 free bonus and you don't have to deposit anything to secure it. So you can actually start playing without spending a penny out of your pocket.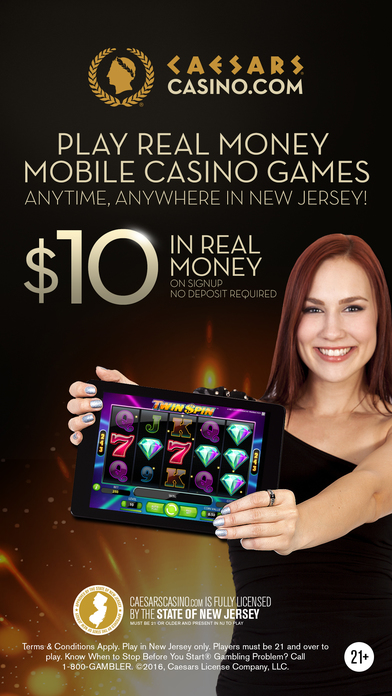 On the graphics front as well, the vibrant colors and lively animations cheer you up. The quality of the videos is highly defined. The app is easy to use and you will feel like being in a real casino.
The Caesars online casino is based on real money that allows you to be your own Pit Boss with all of the best games available. You can play so many games like Blackjack, Roulette, Slots, Video poker and many more in this app. There are players from all over the world and these games are very challenging but interesting.
With this game, you can enjoy real casino action in true Caesars style anytime, anywhere in New Jersey. If you are physically in the state of New Jersey than you can play real money casino games using this app. You must be 17 years or more to download this game. You don't have to head to Vegas to enjoy the excitement and glamour of casino games.
For more than 30 years, Caesars has been the gold standard in casino gaming and moreover with the launch of the Caesars Casino, the glamour of Vegas is right in your palms. You will never miss out on a spin on the slot machines again just because you're on the go!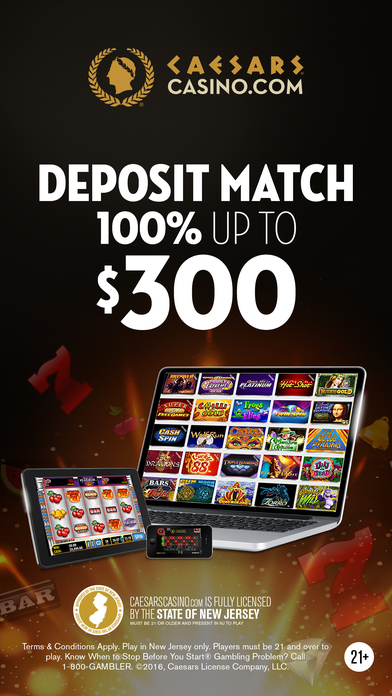 On the whole, Caesars Online Casino NJ is completely a safe and secure gaming app. It has been a trusted name in gaming for decades and a legal US gaming site. It is fully licensed in New Jersey and has its casino games audited in compliance with the New Jersey Division of Gaming Environment. If you have any gambling problem, please call 1-800- GAMBLER.
So take out your iPhone and start playing real money games with your $10 free sign up bonus. This app is available for free in the App Store.
PROS: $10 sign up bonus; Blackjack, Roulette and video poker; beautiful graphics; safe and secure; updated user interface; responsible gaming; free.
CONS: only for players who live in New Jersey.
Worth Having App-  Visit Developer Official Page  – Download the App