Ever since the Neanderthal man discovered fire, we have used it for almost everything varying from cooking to lighting to heat and much more. Have you ever imagined a world where the fire is dying out, quite literally? A world where fire is scarce? Bonfire Trail, an iOS app is based on the story of one such planet. A cute tiny meteorite called Woby, who happens to be gladly traveling through space with his girlfriend Layla, crash into a planet that is running out of fire. So much so that the natives there wish to use their heat to cook their own food!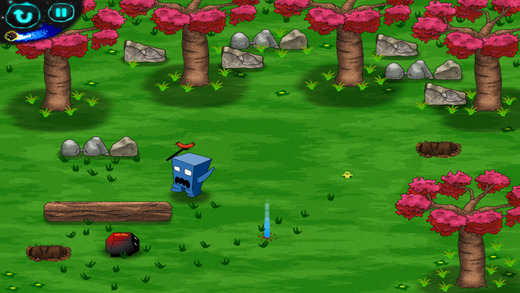 This international award winning game developed by Nyx Digital Ltd is based in the Chuba Forest. The ultimate goal of the game is for Woby to save his girlfriend and return back to space. There are numerous blue monsters who wish to take away the heat from these burning meteors. You have to protect Woby from them and help him find Layla at any cost. It is compatible with the iPod Touch, iPhone and iPad, requiring iOS 5.0 or later and 47.5 MB memory space on your device.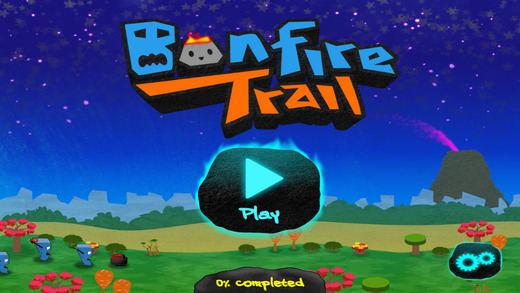 To help you get the hang of the game, there are various levels of difficulty in it. For beginners, the easy mode is suitable to get started with. These easy levels are the ones without any blue monsters, allowing you to practice your way with the game. As you proceed with the game, you can unlock certain levels too. In the hard levels, there are three blue monsters in each level who are madly chasing Woby to get their food cooked.
The gameplay is pretty well done and simple too. You need some level of strategic planning to cross the logs of wood into the hole through to the next level. You must use your finger to guide him through all of this. You can create a fire trail that will lead Woby to the final hole using taps on the ground. It won't be long before you will have developed your strategic skills with this app.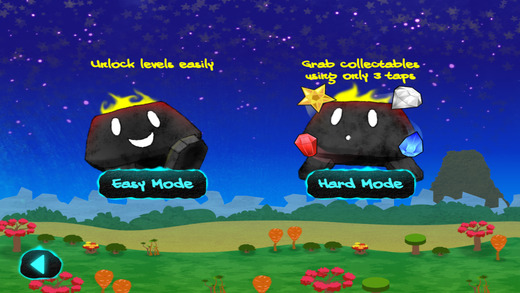 The game has 4 different themes and about 80 animated backgrounds in all. However, the enemies are blue monsters right from the beginning of the game to its very end. The obstacles blend in well with the backgrounds, which are the regular jungles and deserts. However, the characters are all hand drawn and very cute and appealing indeed. While the basic gameplay is innovative, not much is innovative else. The soundtrack fails to add a peppy touch to the game as well. Also, it is priced quite heftily at $1.99, which is not worth what it has to offer.
If you have a free weekend and some time to kill, then Bonfire Trail is the ideal app for you. It keeps you engaged for long, with an interesting story to unveil. You have a purpose in mind and know how to achieve it too. All you have to do is prepare yourself mentally, get set and go!
Good: Innovative concept, various difficulty levels
Bad: none
Worth Having App – Download the App