Everyone likes a challenge once in a while. What about a game that not only pitches you against yourself but also against your family and friends? While a number of such games are available in the App store, Bird Duel is one of those that are sure to make it big in the market. It is a multiplayer game that comes with 8 unique game modes, each more challenging than the other. It is all about the right amount of concentration and accurate timing.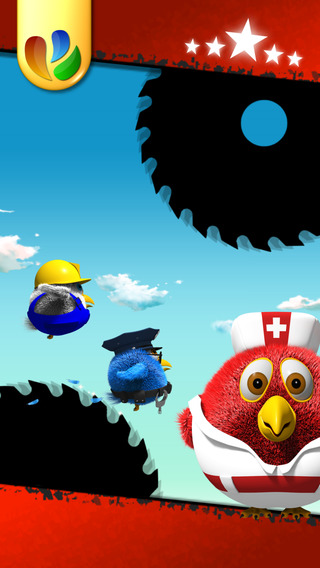 The controls of the game are indeed simple and easy. You only have to tap on the screen and make the bird move upwards. As you move upwards, you will find a number of obstacles in your path. Hitting any of these could cause the end of your game. At each level, you have to collect all the three stars. While it is easy to get a hang of the controls, mastering this game is easier than it sounds. It won't be long before you find yourself addicted with an aim to master the game.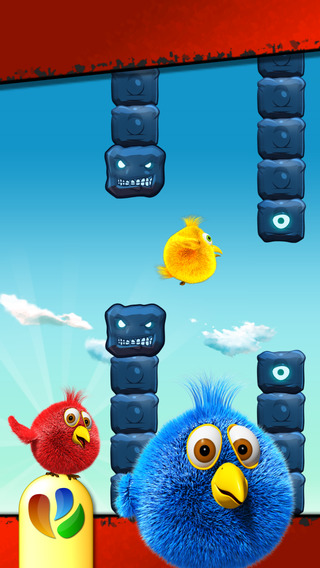 You can select anyone from anywhere in the world to play against. The eight game modes give an edge to the game indeed. Each game mode is unique and challenging. If you are new to the game, the Easy mode will be best for you. This mode helps you get used to the game, teaching you how to fly. Once you are well versed with the game controls, you can move on to the Fun mode. This mode adds obstacles along your path, adding to the fun. You can also try the Move mode where you can not only jump the obstacles but also move them up and down.
If you like the plain idea of the game and like classics, the Classic mode is ideal for you. For a touch and mix of challenge, the Saw mode would be ideal where you have Saw blades being thrown at you from all directions. You have to keep a look out for them and fend for your life. These modes are available to everyone. For more fun and surprises, the Bronze Mode, Gold Mode and Silver Mode are perfect.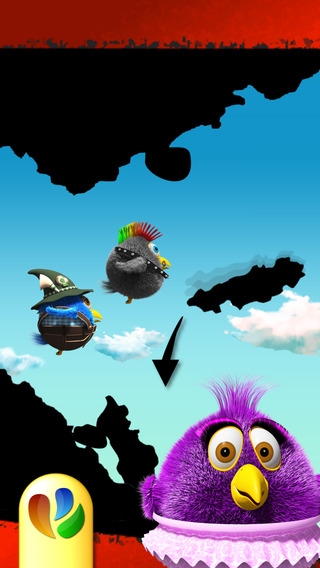 Developed by Yabado GmbH, this game is sure to satisfy everyone's thirst for challenges, irrespective of their age. The game is available for free in the App store and is compatible with the iPod Touch, iPad and iPhone having iOS 5.1 or higher. It comes in 22 unique languages.
The characters are in the form of cute and fluffy adorable birds that you take charge of. They are so adorable that they will make you want to play the game no matter what. They come in a number of rule costumes including cops, punks, nurses and much more. Each of the costumes is unique and adorable in its own way. Added to the fun and challenge, the game is colourful and bright with exciting music and sound effects. Requiring a bit of concentration and skill, this game is one for those who like challenges.
Good: 8 unique game modes
Bad: None
Worth Having Application –  Download the App