Because of diversity and having significant variations in bingo becomes very interesting in its way of playing. Initially, people play this game to be socialized with others and it becomes one of the best gambling games in casinos. People still want to get the high of Jackpot in Bingo and for them, this game was recreated again as its digitalized version called "Bingo Play" a gaming application.
Often people nowadays assume that Bingo is something that only older people are participating in and get involved in, but Bingo Play attracts a wide number of teenage players who didn't play traditional bingo. So, it shows it is a brand new recreation of Classic bingo.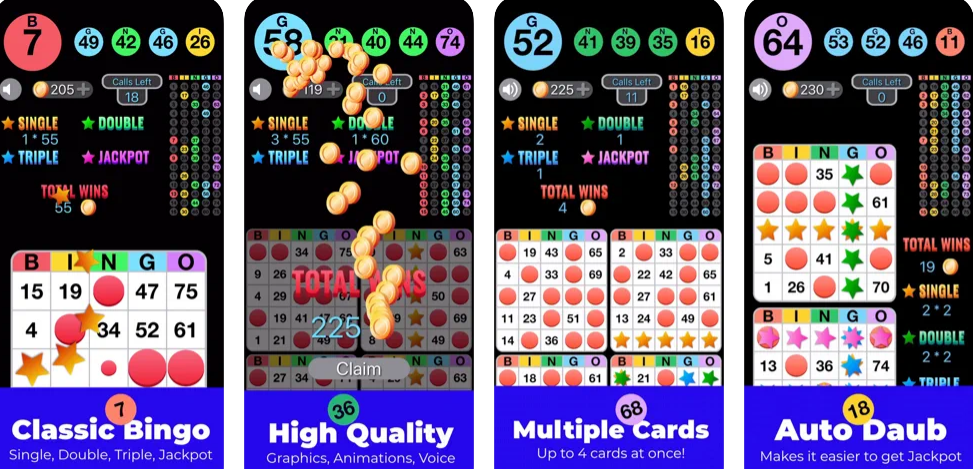 Specially crafted for apple iPads and the game in Portrait mode brings colorful entertainment with its bingo cards, players can play with up to 4 bingo cards on the same screen itself. It omits the switching cards while playing the games to provide a smooth gaming experience. Betting with each card then winning prizes for higher bets makes this game a fun-filled one, the same old school experience of bingo were recreated for the sake of old peoples.
Having an optional Auto-Daub feature to get calls rapidly fills the game with excitement and players can turn off the number of calls for silent games. The numbers present in different colors give a clear view of the goal and make a perfect structure for the room.
Bingo Play provides players with a free batch of coins when starting and also players can earn more coins by watching short videos. And in-app purchases then getting bingo can draw on some coins for the game.
In some countries around the world, Bingo is not a kind of entertainment but a well-used teaching method for learning spelling and mathematics, and also many subjects integrate this bingo into their curriculum. Bingo Play is incredibly popular with people old and young which reached several numbers of downloads within a week of its release. Ratings and feedback from players show this app is more fascinating than the other online bingo platforms.
Bingo play is available at App Store and it demands iOS 10.0 and later versions to work with, Compatible with both iPhones, iPads and also with a Mac book with a version above i11.0. English, Danish, French, Portuguese and Spanish languages are obtainable for players around the world. Users can clarify their query regarding the app through http://www.abcisoft.com/
Worth Having App – Download the App