YUGENCREATIONS is a one-of-a-kind app that features trending entertainment and fashion news. It is a great app for young people who would like their news feed of pop culture daily on their phones. However, YUGENCREATIONS is a new app that was just introduced into the market last year, so there are some improvements they can make.

In the app YUGENCREATIONS, there are 4 modules. Daily Line Up is where users get their daily news update. As I mentioned before, the app features trending news on pop singers, celebrities, fashion brands and a lot more which interests young people. Like other news feed apps, it updates daily to make sure their users stay on top of the trends. Browsing through the news feed, I find lots of news about Hip Hop music and most of the news are for the male audience. As a woman who is not into Hip Hop, the news in YUGENCREATIONS is less attractive to me.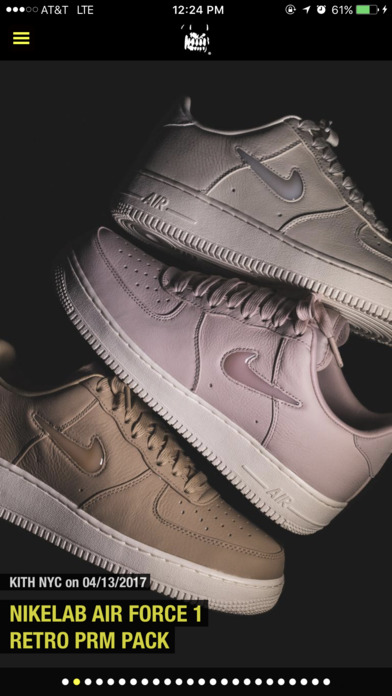 The second module Community is an in-app online forum for users to communicate with each other. There are 7 categories that will fulfill almost all the needs of young people. I would like to highlight 3 categories that are unique and interesting. The first one is the Streetwear category. As a streetwear lover, I am excited to see that YUGENCREATIONS has this Streetwear channel dedicated to strictly streetwear. Some websites even claim that streetwear is the mainstream now. I think a lot of young people will love this. The other 2 categories that I like are Resell and Freelance/To-Hire. They may be very helpful and useful for young people. However, there are only a few active users in the Community. The next step for YUGENCREATIONS is definitely attracting more users into the app.
The next module is called Buzzing Tracks. It features popular Hip Hop music. There are only 8 songs in Buzzing Tracks. I am looking forward to seeing more songs added to the list in the future. Also, YUGENCREATIONS may want to consider creating another playlist that features other types of music. So other non-Hip-Hop lovers will find the music they love.
The last module they have is Shop Yugen with links that redirect users to the in-app page of Cerberus USA or YC Web-Store. The Cerberus USA sell cool hats, hoodies, and tees with their unique logo. The other online store YC Web-Store is currently unavailable. Hopefully, it will be open soon.
And did I forget to mention that the YUGENCREATIONS has this cool feature that allows users browsing the news feed by region? This is unique that other news feed apps don't have. Just click on any regions on the map, and you will get your regional news of the pop culture. However, not all places in the USA is available right now. And the app doesn't have news coverage for the other part of the world. And if you are in the USA, you can turn on the location services and get your local news feed.
All in all, YUGENCREATIONS is an inspirational app created by the youth and for the youth. Give the app a try now, and look forward to their future updates.
Worth Having App –  Download the App