Though there are so many apps in the App Store, yet there are very limited options when it comes to an offering in musical adventure. I know there are many instrumental apps for Guitars, Piano, Drums, etc but all these apps are not actually for music lovers. Instead they are for the music students. If you love listening to a rhythm guitar, it doesn't mean that you want to learn one or you have to. Most of the apps have music but only in the background. But what I'm looking for is an app that brings it to the front. However, it's not necessary to be a music-only app. It can have a nice gameplay as well that blends nicely with the music scene. So if both these requirements can go hand-in-hand, that'll be the exact answer to my questions. So do you have any suggestions?
Well, I can't wait for your answers to reach my inbox. So I started searching for it on my own and guess what, I think I've found what I was looking for. It's the new iOS app called Amazing Beat. The app has been developed by hadi pintarto. It's compatible with iPhone, iPod touch and iPad and requires iOS 4.3 or any later version of the OS. It has also been optimized for iPhone 5.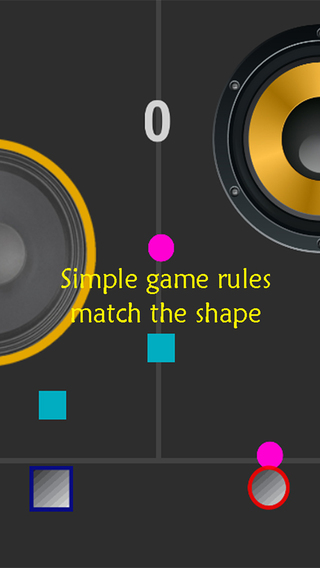 Amazing Beat is a very fine combination of music and gaming. The gameplay though is very basic and straight forward, takes a new dimension when the later stages start to unravel. What was very simple and easy to confront suddenly becomes an impossible problem to tackle. The game is about sorting the squares and circles flowing down from the top. The screen is divided in two halves and each shape is assigned one of the halves. So as soon as they appear, you have to tap on the correct side and place them there. It's not a tough task to keep continuing but the speed finally takes over you as the longer you survive, the faster it is.
Music is always in the front seat with Amazing Beat. This game would be incomplete without the collection of its songs that are cool on one hand, but equally impactful. As I said, most of the games have music but this is not a background score. This is original music made especially for this game. All the soundtracks have a long shelf life. It's quite possible that at times, you might just want to play this game to listen to the tracks. You can choose any track while playing the game. The background speaker-art speaks very aptly for the theme of this app.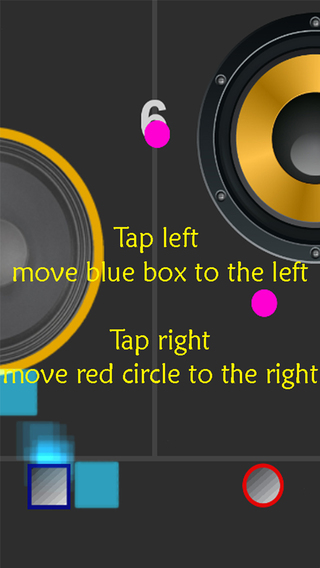 But after all this praise, yes I do have a problem to count for and that is- ads. The app is available for free in the App Store and therefore ads are expected. But they are annoying at times. Still, this is surely the app that I was looking for and I would obviously recommend it to everybody who gets to listen to my voice!
Pros: stunning soundtracks; simple to learn, difficult to master gameplay; free.
Cons: annoying ads.
Worth HAving Application –  Download the App