Today's youth wants to be independent and free in any decision they take. They only want freedom and don't want to take someone else's advice in deciding the direction of their life. They think that their elders are interfering in their lives. So, when it comes to deciding their life partner, then also they want time and decide on their own what to choose. They also try some dating websites or apps for finding their true soul mate. As you can see nowadays, many relationships are not working due to lack of understanding and compatibility. So parents leave it on the matrimonial apps or dating apps to choose their life partner on their own. I think this is the best way because there is a right to choose your partner and get to know each other freely. So, the situation demands a change in the current process and thinking of people and we guess that a new Android app has taken that out of the box.
The app is popularly known as "Am I Loved", which is basically a dating app. The app is compatible with all the Android devices having 5.0 or any later versions of the Operating System. The interface of the app is quite clean and beautiful. The app is available for free on the App Store and it also displays some ads. To begin with the app, you need to Login and choose a language i.e. English or Spanish. If you are above 18 years of age, you can use the app. You only need to enter your name and get access to the contacts in your mobile.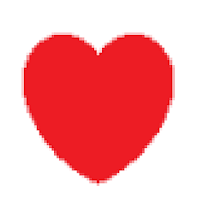 Am I loved app helps you find your perfect soulmate. You need to complete your profile first to start the dating process. You need to write about yourself, your hobbies, your interests, new experiences or anything you want to share before dating anyone. When a person is looking for a particular quality in his/her dating partner, the process begins. You can search for a guy or a girl, according to your interests, who is similar to you and start dating.
The app helps to find your soulmate for the rest of your life. If you like someone's profile, you can message, chat with him/her, and fix a date if you both are interested. You can share new experiences and share life stories with them. You will get to know if the person is truly interested in you without any selfish motive. You can easily recognize the nature of the person, the way he/she actually is. Even if you are unable to find your true love, you can enjoy using the app with some fun moments.
Overall, the app is just mind-blowing. There is no need to go anywhere to meet new people and decide your life partner. You can easily use this app and find your soulmate. It will greatly help you! If you have any queries, you can contact the developer and email at amiloved@yahoo.com. You can also report if you find any immoral or incorrect content.
So get the app now!
Worth Having App – Download the App