AirCube is a simulation 3D puzzle that's nothing more than the combination of two individual mind-bogglers: Rubik's Cube and Tetris. Both have a reputation of complicating things up usual than ever and with both of them living under the same roof, you can expect the level to rise a little bit higher, right?
So AirCube is the latest offering from Jan Fontecilla that's compatible with iPhone, iPod touch and iPad and requires iOS 8.2 or any later version of the OS. This app has also been optimized for iPhone 5, iPhone 6 and iPhone 6 Plus. But in case you're also a proud owner of an Apple Watch, then don't miss your shot and buy that version as well.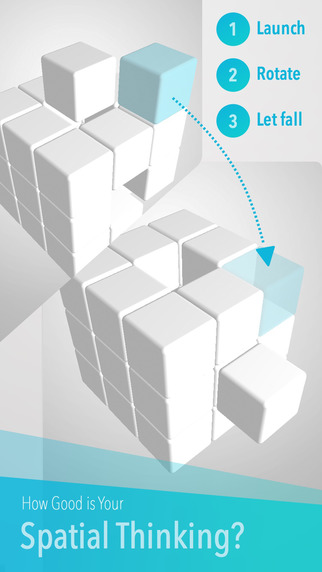 At each and every level, you're given a cube or rather an imperfect cube with many of its pieces placed randomly one over the other. You have to rearrange these pieces and set them back to the places where they should be. So select a piece, find the location where you want to move it and then hit the execution button. While doing so, you have to maintain minimum number of moves to clear the bar for that particular challenge. However, if you fail to manage so even after several attempts, you can just skip that and go to the next one.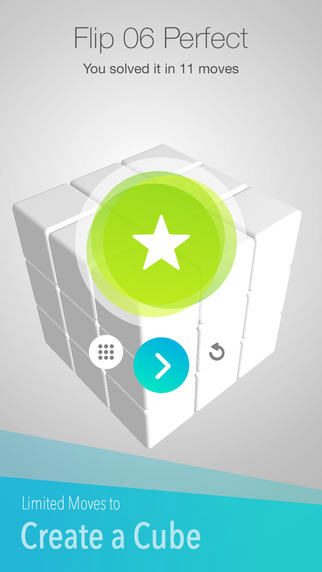 But here's a problem. This is a 3-D game and while you're used to a 3×3 cube, the irregularities change the whole dimension and size. Therefore what you'd be looking at might be cuboids at first or not even that. So it'd be pretty tricky to figure out the exact start and end. The game consists of 60 levels in total and they're all challenging. While the first few levels would get you acquainted with the how-to and controls, the rest of the pile is all there to destroy your basics you've learned so far.
There are many movies based on fantasies that test your logics with no real world but a virtual empire. But they manage to convince your palate, if and only if, authentic situations are served with real graphics and flawless animations. Similarly, AirCube might test your acumen and eye-hand coordination at each and every step, but you'd enjoy the experience. The game has been designed with skill, desire and patience and each and every pixel of it speaks the proof. It's like watching live simulation of a real-world process being executed on your device.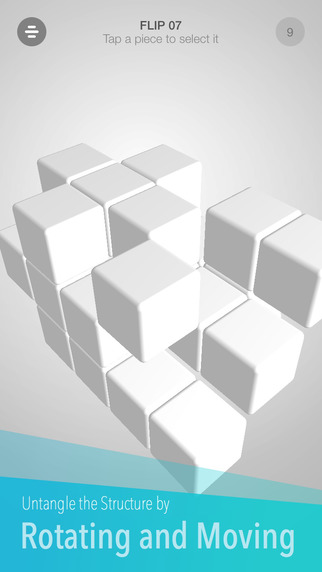 So what we can epitomize from everything I've told you so far is that AirCube is like a maze, weaved beautifully like a mystery. Each time you're given a different set of clues to reach at the same conclusion following a different path. You either get the right path or you get lost forever. A wrong turn is all it takes to make the difference.
The app is available for free in the App Store.
Pros: flawless animations; 3-D simulating graphics; 60 challenging levels; free.
Cons: none.
Worth Having App – Download the App