Once you begin playing with 20-in-1 Viaden Crazy Pack Slots HD, the chances of you ever reverting to another casino are almost zero. This app blurs the narrow line that exists between the virtual and the real. It is as authentic as slot machines online can ever get. The glitch is that you can play as much as you want without involving any actual money into the play. Besides the fact that there isn't an actual crowd around you a sin a casino, you won't be able to make out a difference to say its virtual.
This iOS app, developed by Viaden Games, is the ultimate online casino game. It is compatible with the iPod Touch, iPad and iPhone with iOS 4.3 or later. This app comes with multiple slot machines, 20 to be precise. It brings to you many Poker games in a single app. Some of the slot machines in this app are Coffee Time, Legend of unicorn, Maya Pyramid, Easter Feast, Luxor Valley and Empire's Glory. Each of these slot machines gives you a unique exciting experience and a different level of fun.
A special feature of this app that fails to go unnoticed is the vibrant and attractive graphics. They are not only sharp but also colorful and bright. Each of the slots has been made wonderfully and designed excellently. Every individual item in the slot has been paid special attention to make it stunning. Overall, you have to unlock 20 achievements, which include an assortment of cocktails and fruits. These are varied among themselves.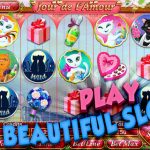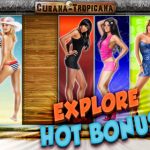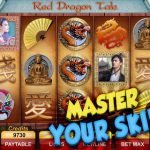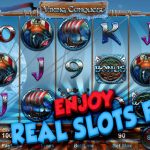 The background music is very entertaining and creates just the perfect mood. The mood of the app simulates a real casino as you give a shot to each of the unique slots one at a time. The overall experience is definitely worth it. The app is free of cost and the fun that you get from it is sure worth a couple of dollars. You get to play at 20 different casino slots, each unique and lot of fun. The items offered with each are attractive and alluring.
This app is for all casino lovers who are looking for a real life hands on casino experience online. You will not be able to make out the difference one bit. If you are not an online casino fan, u should still give this app a shot and you are sure to enjoy online casinos because you will not find one better than this one.
There is so much that this app has to offer that you simply cannot tire of it. It is very entertaining and amazing fun. You will feel the never ending fun of Vegas come alive right in front of your eyes as you get the best online casino available. There are times when you are too busy to visit a real casino and these are the times when this app come sin handy as your savor as you can sit just anywhere at any time and get the experience of a real Vegas casino on your mobile iOS device. This app is one of those that you simply cannot miss out on.
Good: Superb refined graphics with perfect background music
Bad: The gameplay is not particularly unique