Known for good storytelling and stunning graphics, Elden Ring took over the gaming community by storm. Unfortunately, despite its vast popularity, some players cannot play Elden Ring because the game won't start, and even if it does, Elden Ring will crash after some time. 
After several complaints about the error conveyed to the developers of Elden Ring through various outlets, no official fixes have been rolled out till now. As a result, many players have lost their progress, and if you don't want to join them, this guide is for you. We have some tips and tricks that you can use to fix the Elden Ring keeps crashing issue on Windows 11 PC, PS4, PS5, and Xbox. Therefore, make sure to follow them carefully.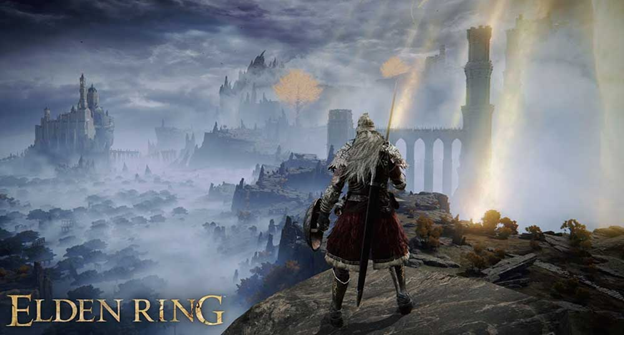 Why does Elden Ring KeepsCrashing?
There are many reasons why the problem occurs, like an error in-game files, server problems, lack of compatible hardware, software glitch, etc. However, after spending some time and energy on this issue, we analysed that PC and PS4 players are the ones who have been most affected by this issue of Elden Ring keeps crashing every 5-20 minutes. It requires decent hardware to run smoothly, and if you don't have the required hardware, then it isn't the game at fault. Instead, it's due to a lack of compatible hardware that's causing Elden Ring to crash.
How to Fix the Error of Elden Ring Keeps Crashing?
There could be anything behind this error but fixing this isn't a tough job. Yes, there are possibilities that you can fix this issue just by performing these fixes. So, let's take a look at them:
Initially, you can try rebooting your PC or console as there are chances that your device may have some cache files due to which it fails to function properly.
Did you try checking if your game files are damaged or corrupted? If not, then you should try verifying your game file integrity.
Still, no luck? Don't worry! You can try reinstalling the game and check if it helps you resolve the keeps crashing issue or not.
If you are still facing the same issue, then the possibility is that your device may not be able to run the Elden Ring on high graphics, which results in the game crashing on your Windows 11 PC and PS4, PS5, or Xbox consoles.
Chances are also there that your device OS is outdated, due to which this type of issue occurs. Hence, make sure that your device is updated.
Kill the background processes as this will sometimes become the main culprit behind this kind of error. Therefore, you must close the background process and run the game again to check if the keeps crashing issue get resolved or not.
Lastly, you must make sure that your device's GPU drivers are updated, as GPU plays a vital role when running a high-end game on your PC.
So, that's how you can fix it keeps crashing issues on Windows 11 or console. We hope you find this guide helpful. Furthermore, if you are playing the Elden Ring, you may also find that the Elden Ring sometimes fails to load save data error; we will soon keep you updated with that guide, too, until you can check out this one.