I have been looking for a game that can put my brain to the test,  I enjoy a puzzle that doesn't give away the solution right away. Slashy is one of the most mentally stimulating games I've ever played. I just played Slashy for the first time and I can tell you that it is amazing! I've played a lot of puzzle games before and this one is by far my favourite. The game was easy to figure out, the controls were fluid, and there was plenty of variety in levels to keep me playing for hours.
Slashy is an addicting game that will have you hooked in no time. It's also a great way to pass time with your friends and family while bonding over the game. If you're an action, puzzle gamer, I highly recommend checking out Slashy today!
A gist about Slashy puzzle game
Slashy is a fast-paced, fun-filled, super addictive, action-puzzle game that will get you hooked!
Slashy, the Most Relaxing & Addictive FREE Puzzle Game, Slashy, is just for you!
Slashy is a fun-filled power-packed mind-boggling free classic puzzle game that will be a taxing exercise for your brain.
How to Play:-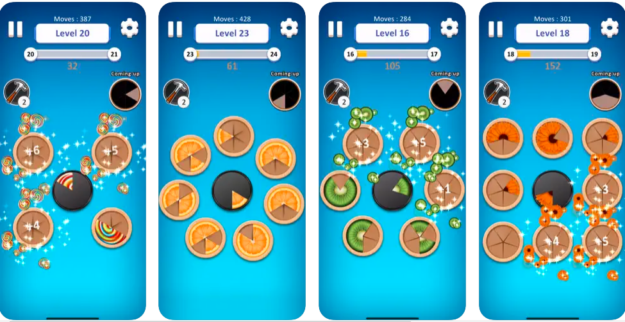 – Tap in one of the outer circles to place the discs.
– Complete a disc to blow it up.
– When a disc completes, it explodes.
– Win scores every time a disc is burst on completion.
– Well-designed levels with mixed experience in gameplay.
Key Features
– Super-simplified Fun Gameplay.
– Well-designed levels.
– Incredible Graphics with Melodious Soundtrack.
– Embedded with Attractive Themes.
– Loaded with Eye-Catching Props.
– Hammer feature to burst the discs.
– It can be played offline.
So, for all the brain puzzle lovers, a refreshing treat awaits you. Pick up your electronic gadgets and download this unique and tricky puzzle game.
Take Away
I've been playing Slashy for the past 2 hours now. I can't put it down! It's challenging but not impossible and gives me a great workout for my brain. I love all the different puzzles and how they all force me to think differently. This game is perfect for anyone who wants their brain to be challenged or just needs a new way to have fun