Review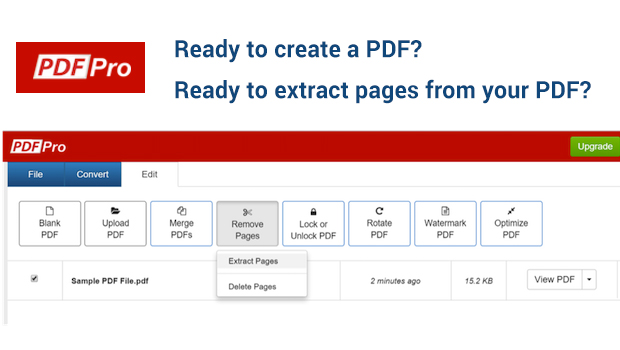 In our day-to-day personal and business interactions, information sharing is a fundamental aspect that makes it possible to execute various functions. Various tools have been designed to enable individuals create, edit, convert, secure, and review their files in order to enhance user experience. The PDF Pro is a useful software that enables users to work with PDF files with ease. The PDF Pro has numerous features that enable users to create, edit, and secure their files conveniently. This article provides a review of the various features and functions of PDF Pro as well as its Pros and Cons.
Features of PDF Pro
Creating and converting files: PDF Pro has an intuitive interface that makes it easy for users to create and convert files into portable document format. The software makes it possible for users to create PDF files from Word, PowerPoint, Excel, and other applications that can print. In addition, users are able to export PDF files to other applications, such as Word. The PDF files created from this software usually meet the industry standards of a PDF file.
Editing and securing files: PDF Pro enables users to make various modifications to both text and images. In relation to text, users are able to identify text typos, and make font adjustments as per their preferences. In regard to Images, users are able to insert, move, delete, rotate, and resize different graphics. In addition to these, users are able to enhance their files by adding attachments, hyperlinks, and watermarks. The software also allows users to secure their content by adding different restrictions and passwords.
Reading and reviewing Files: PDF Pro enables users to open and review PDF files. Users are able to rotate pages and zoom files for optimal viewing. Users are also able to attach supporting files to their PDF as well as make highlights using sticky notes and stamps. Users are also able to optimize and compress their PDF files in order to reduce the file size.
The main strengths of this software is that users can easily create PDF files and convert files from different formats to PDF quickly. The software is able to convert 75 different files formats to PDF. These PDF files can be viewed from any PDF reader and they meet industry standards. The online editor enables users to edit PDFs, thus making it quicker to finish common editing tasks. In addition, users can work from their computers, tablets or mobile. Users can also create and access their files from anywhere with internet connection.
The main challenge with PDF Pro is that it only works best for small to medium sized professionals, businesses, publishers and students and larger ones need alternative more advanced software.
In conclusion, the PDF Pro has changed how people work with PDF files, making it easier to create and edit files. As a result, more individuals are able to create more engaging communications that can easily and securely shared through email. This full-featured software is available at a reasonable price and offers users maximum value for their money.
Worth Having App – Try PDF Pro Today